Shopify is a leading e-commerce platform trusted by over 1.75 million merchants worldwide. From small businesses to large enterprises, Shopify has helped businesses of all sizes build and grow their online presence. In this blog, we'll take a look at 10 well-known brands that have been built using Shopify and Shopify Plus. From fashion and beauty to food and merchandising, these brands demonstrate the versatility and power of the Shopify platform. If you're considering building an online store, be sure to check out these success stories for inspiration and ideas.
1. Gymshark
Ben Francis, a student, founded Gymshark in 2012. In the decade since then, the fitness apparel company has achieved an incredible milestone - their valuation has risen to $1.4 billion, making them one of the few UK companies to reach this success. Initially, Gymshark utilized Magento to power their online store. However, after experiencing a 10-hour outage on Black Friday, they switched to Shopify Plus. Since then, they have not regretted this decision.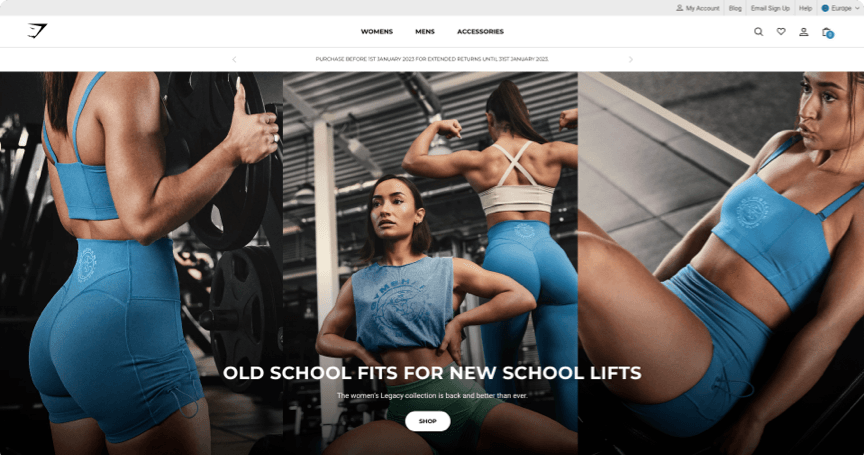 2. Kylie Cosmetics
Kylie Cosmetics is a makeup and skincare brand founded by Kylie Jenner, a media personality and entrepreneur. The brand is known for its wide range of cosmetics products, including lip kits, eyeshadow palettes, and skincare products.
In August 2016, Kylie Cosmetics made history with one of the most successful ecommerce product launches ever, handling over 200,000 visitors to their online store in a single day. To ensure that such campaigns go off without a hitch, a powerful technical infrastructure, such as that provided by Shopify Plus, is essential.
3. Heinz
Heinz is one of the biggest companies that use Shopify. When the pandemic affected the world, they needed a way to deliver their food to people who were unable to shop at physical stores due to lockdown. With Shopify Plus, Heinz launched their direct-to-consumer site within a week, showcasing the platform's ability to help a company respond to changing circumstances swiftly. In 2020, KHC reported net sales of $26 billion, and the stock has risen 44.6% in the last year.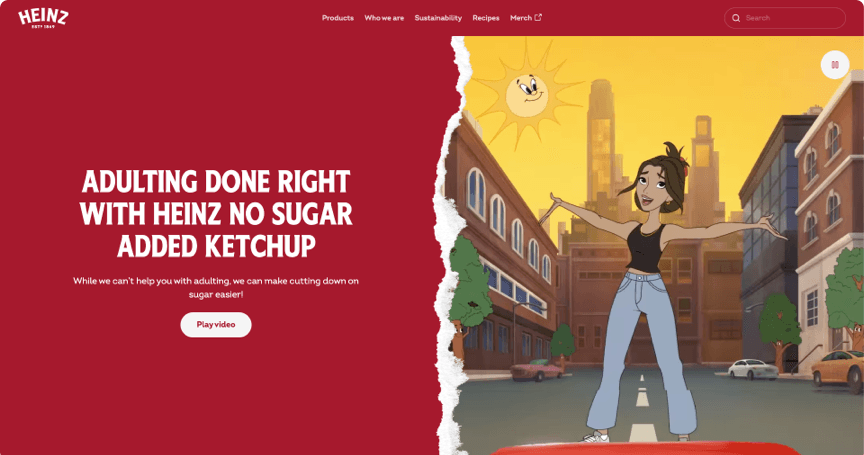 4. Redbull
Red Bull, the global energy drinks brand, is taking advantage of Shopify Plus to power their US online merchandise store. Shoppers can visit the store and purchase Red Bull branded merch while experiencing the ultimate Shopify experience. This enterprise platform, known for its speed and energy, is the perfect fit for the food and beverage company as it helps to supercharge their ecommerce solutions and boost their online sales.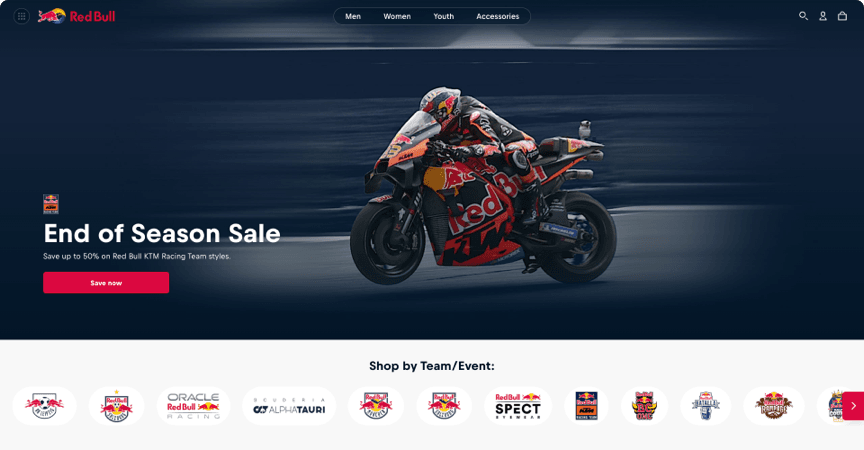 5. BBC
The United Kingdom's national broadcaster, the British Broadcasting Corporation (BBC), is based at Broadcasting House in London. To power their US and Canadian merchandise stores, the BBC opted for Shopify Plus as a replacement for their old Magento platform. This world-renowned organization serves as a prime example of the clout Shopify has achieved with large companies when it comes to selecting an ecommerce platform.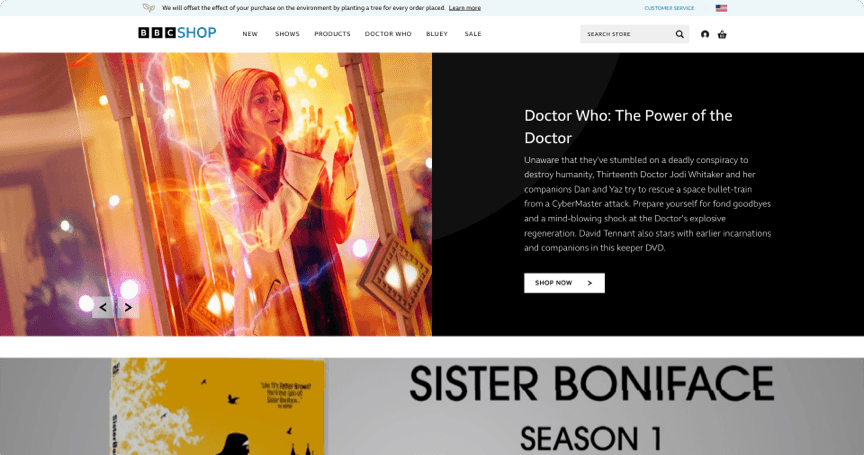 6. Victoria Beckham
Victoria Beckham is another successful example of a business leveraging the Shopify Plus platform. Her fashion label, established in 2008, has become a multi-channel company offering its products online. By using dynamic visuals such as videos and images, the brand has managed to enhance customer engagement and has even won several awards, including Best Designer Brand and Brand of the Year at the British Fashion Awards. Just like David, Victoria Beckham is making the most of the online shopping experience.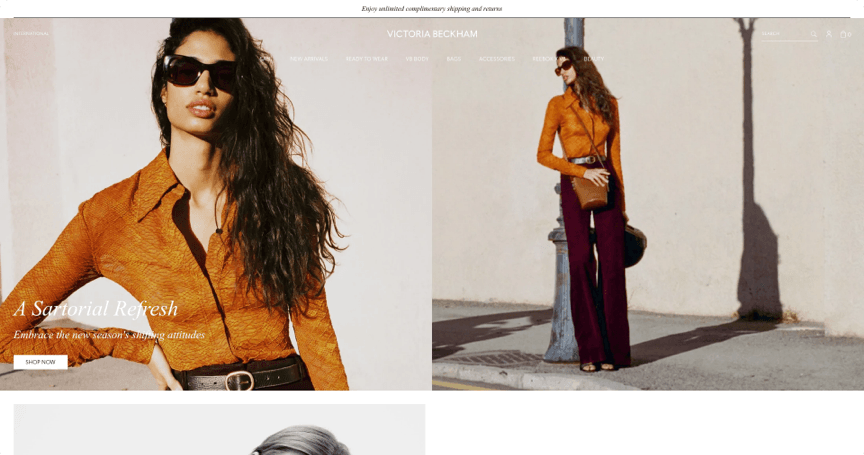 7. Skims
Kim Kardashian is a media personality and entrepreneur who has launched a number of successful brands, including a shapewear line. Just like her sisters, Kylie Jenner and Khloe Kardashian, the shapewear brand is powered by Shopify Plus. Shopify Plus is known for its wide range of functionalities and customizable options, which allow brands like Kim Kardashian's shapewear line to create a unique and personalized online shopping experience for their customers.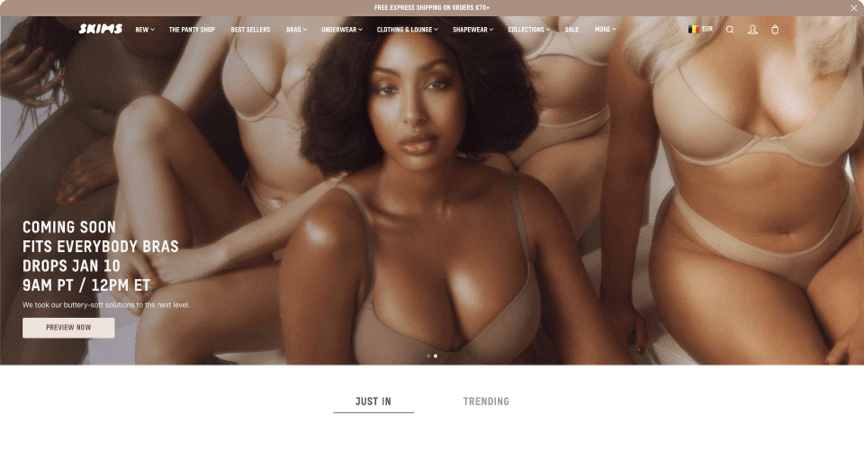 8. Netflix
Are you curious about what Netflix is doing on Shopify? Well, it turns out that streaming services like Netflix are now getting involved in ecommerce. Netflix.shop offers limited edition apparel and products related to some of its most popular series, such as Stranger Things, L a Casa de Papel and The Witcher. These items are perfect for dedicated fans, as they are only available in limited runs.
Netflix is also partnering with up-and-coming designers to create new collections. The website went live in June 2021, and more stylish merchandise is expected to be released.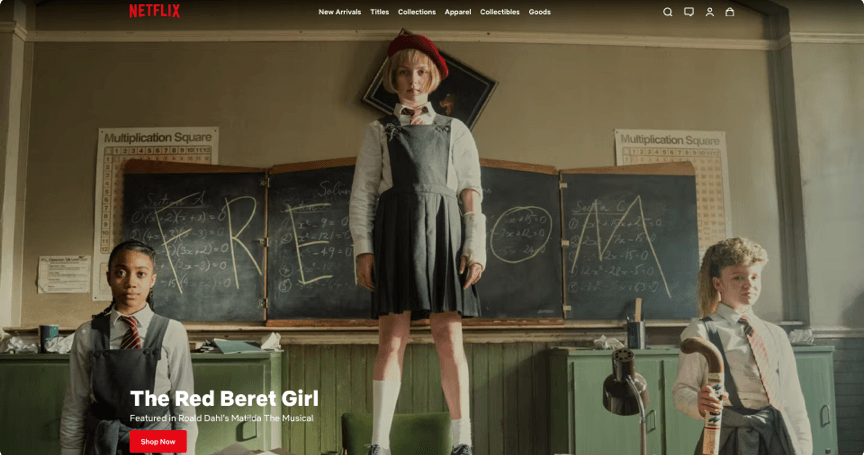 9. Supreme
It was recently announced that Supreme, a popular skate and clothing brand, has switched its online store to Shopify's e-commerce platform. The move is intended to improve bot prevention on the site.
10. Polaroid
Despite the rise of digital photography, Polaroid has managed to remain successful. The company has invested in new products and their online presence by using the e-commerce platform Shopify Plus. These efforts in technology and innovation have helped them continue to thrive in recent years.