Services utilized
Design & UX
Development
Redesign and rebuild
Background
On August 10, 1990, Ristorante Arte opened its doors in the center of Antwerp. It quickly became indispensable in the Antwerp hospitality industry thanks to the owners' Sardinian heritage which was reflected in the flavors of the food and the atmosphere of the space. The goal was to create a home away from home, where guests were able to relax and enjoy all that Italy has to offer. Bringing a piece of Italy to your dining table became the basis of an idea that gave birth to +ARTE; your one-stop shop for quality Italian products used to make some of our favorite dishes at the restaurant.
+ARTE builds on 30 years of experience within the hospitality industry and takes pride in being able to identify top products that deserve a place in your kitchen. With their offerings, they aim to bring the feeling of Ristorante Arte into your home, characterized by strong flavors that transport you to warm Italy.
From the name to the decor, art has always been the common thread that binds the entire concept of Ristorante Arte together. Arte was and still is able to engage its community by partnering with local art galleries, making it accessible to a wider audience. +ARTE is no different, ensuring that it's branding, packaging, and overall look and feel embody the Sardinian spirit and bring it into the 21st century through an elevated color palette and clean graphic design.
The challenge
+ARTE needed an online presence and look that was in line with what they were known for, which was art and food. Therefore, they wanted a unique UI that could translate this to the new users and customers to present +ARTE.
The solution
We started with the first sketches and combined different ideas each time with different types of content that were continuously provided by the client itself. After continuous finetuning and changing the content types time after time, we decided that we wanted to continue on one specific style. The results are stunning, a modern UI that perfectly translated Ristorante Arte's values and is ready to conquer the online market as they did it with their restaurant.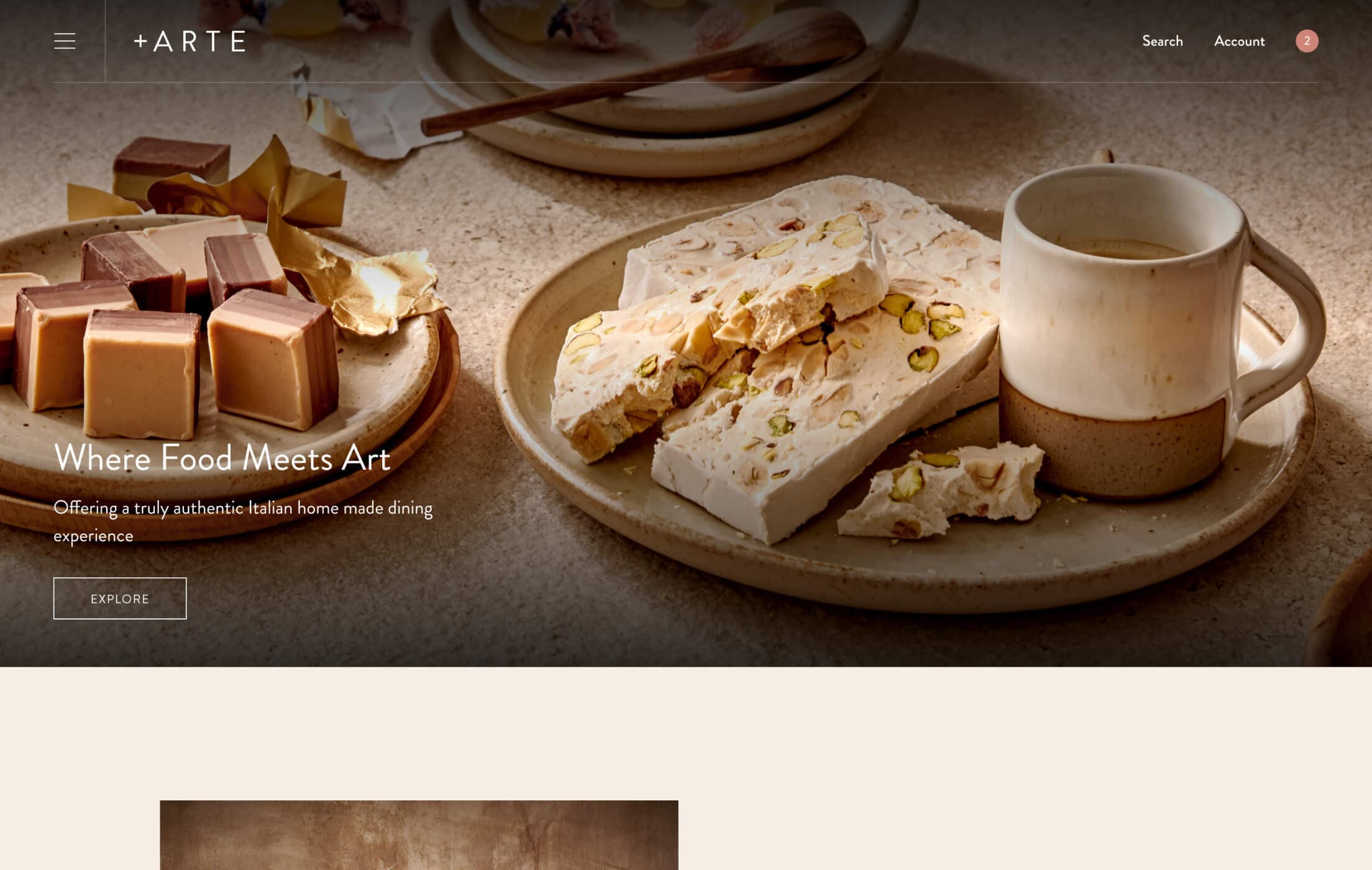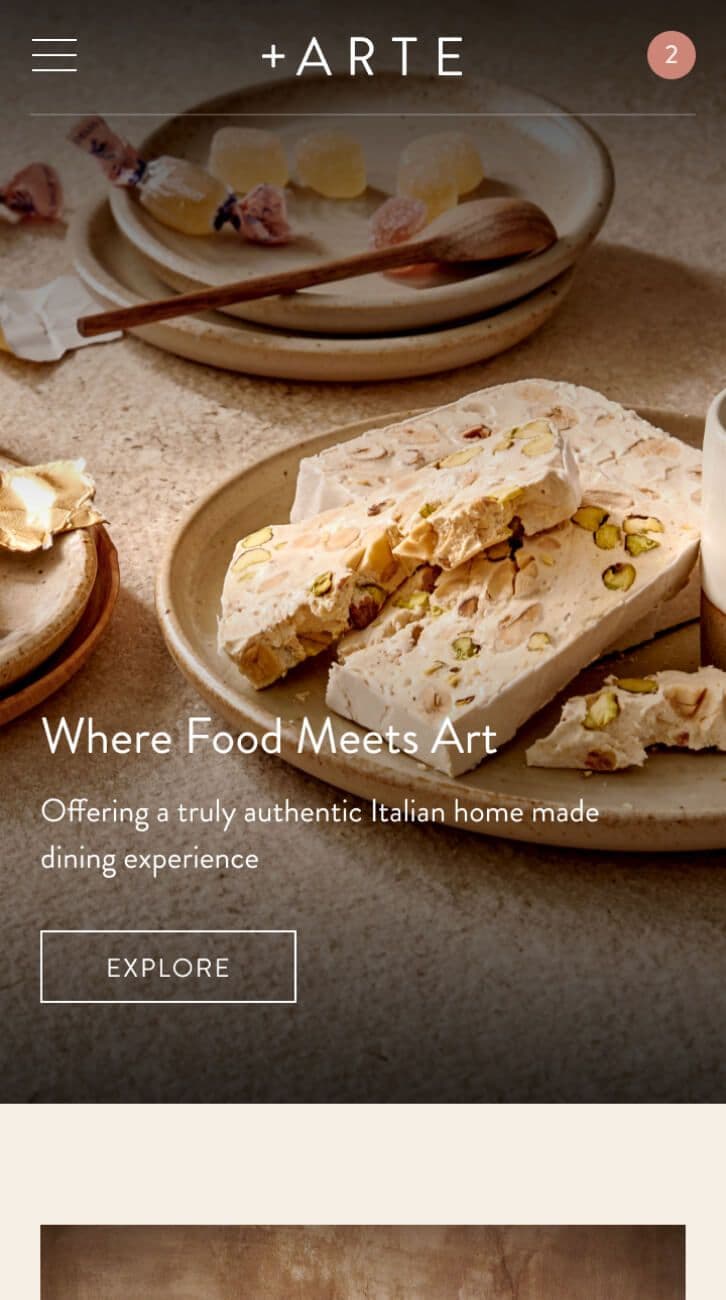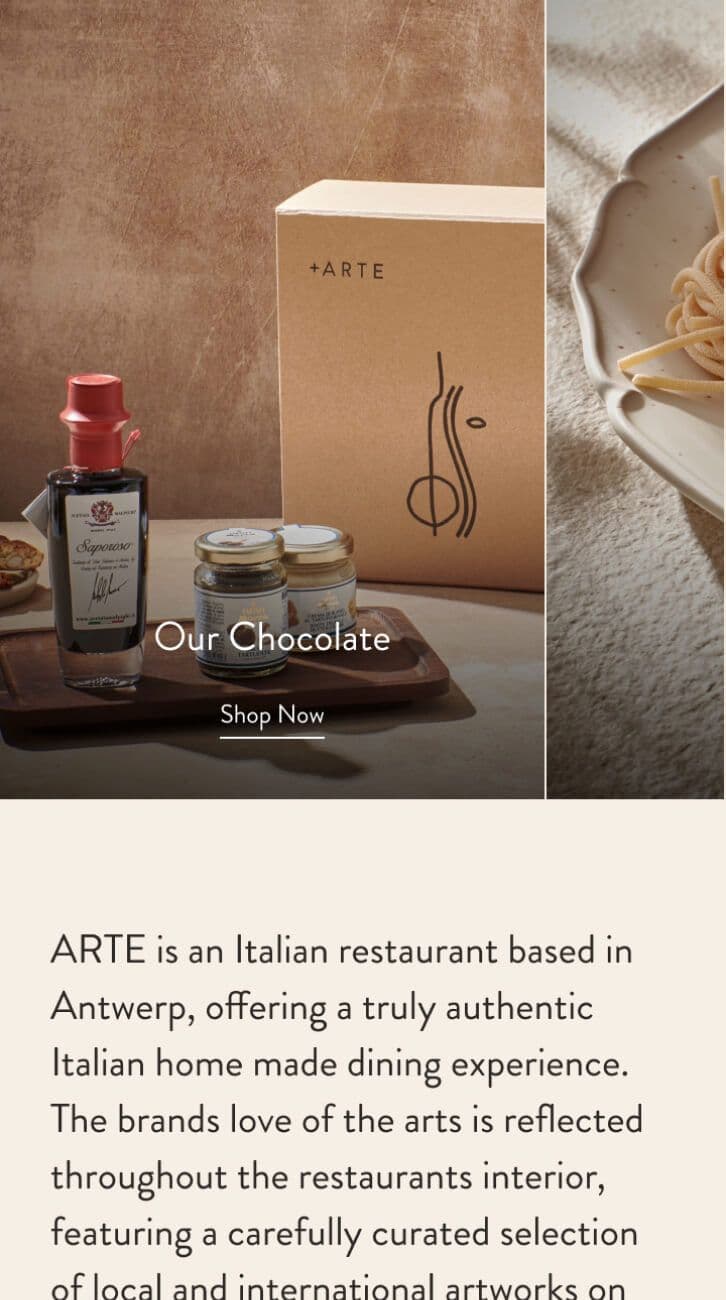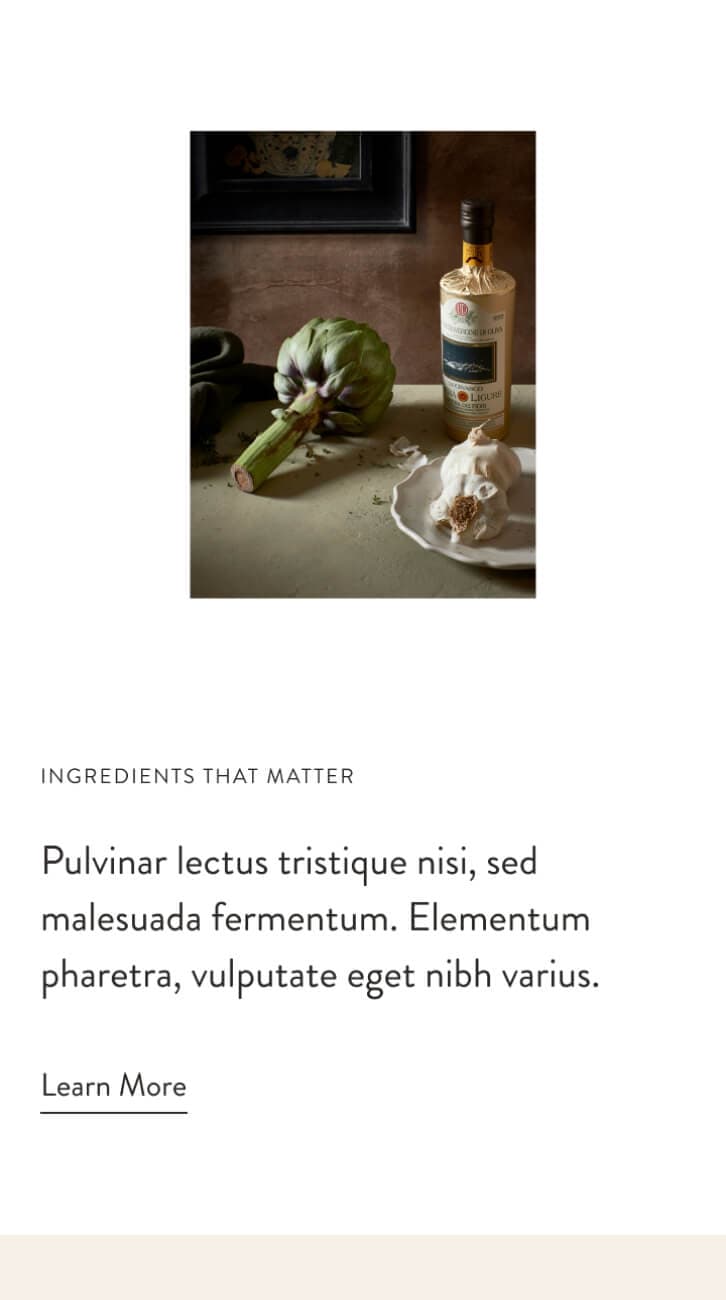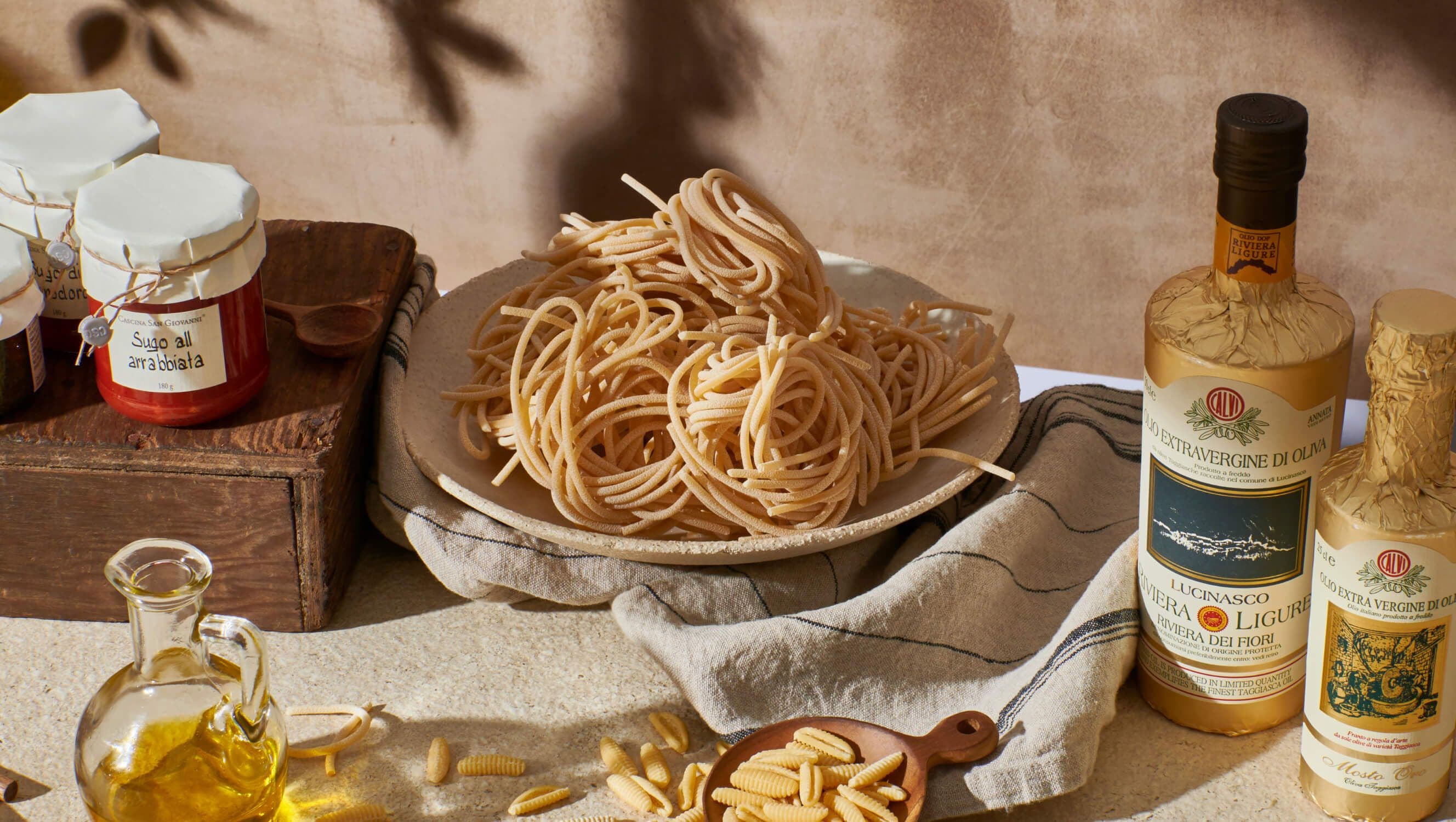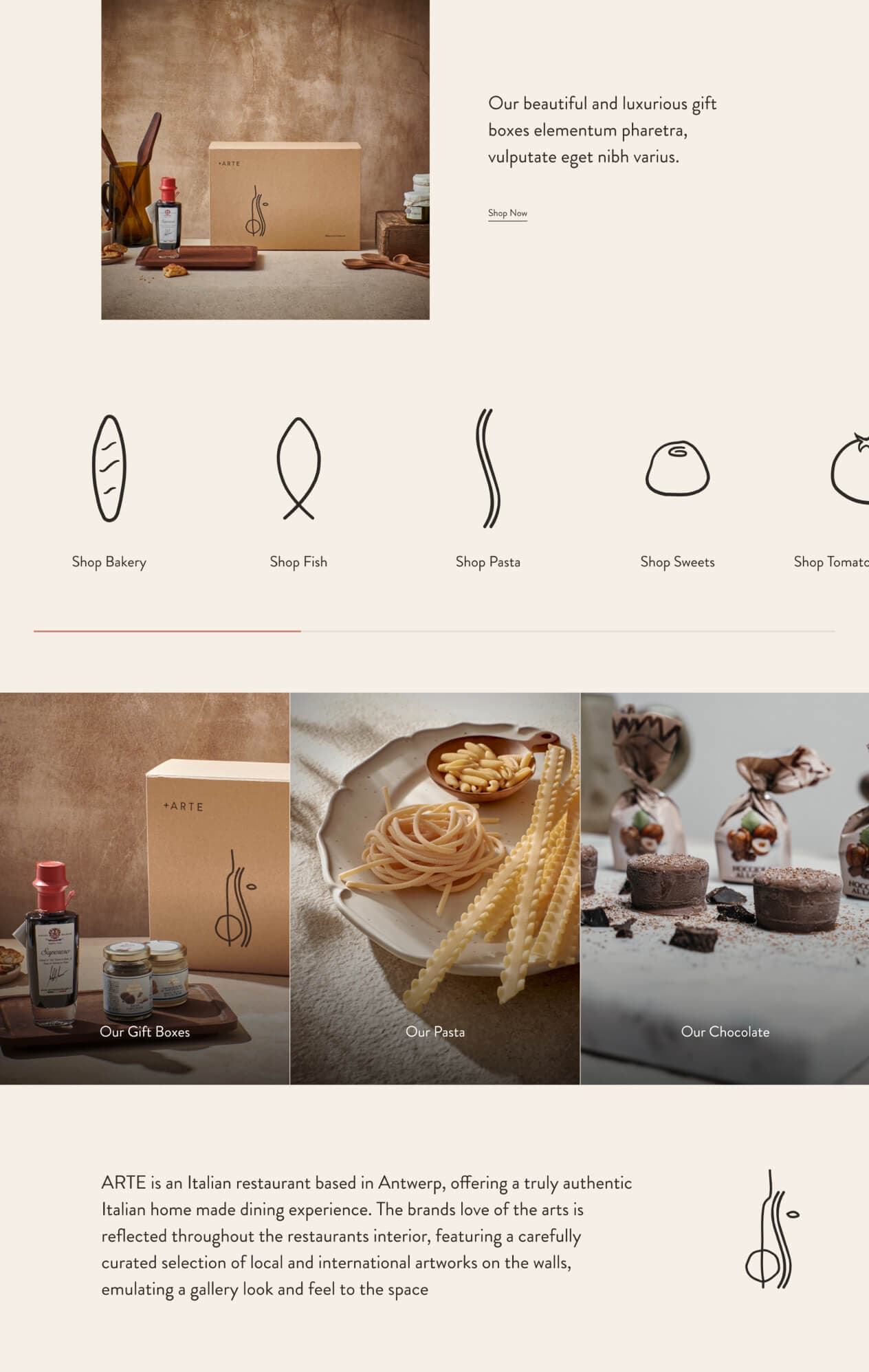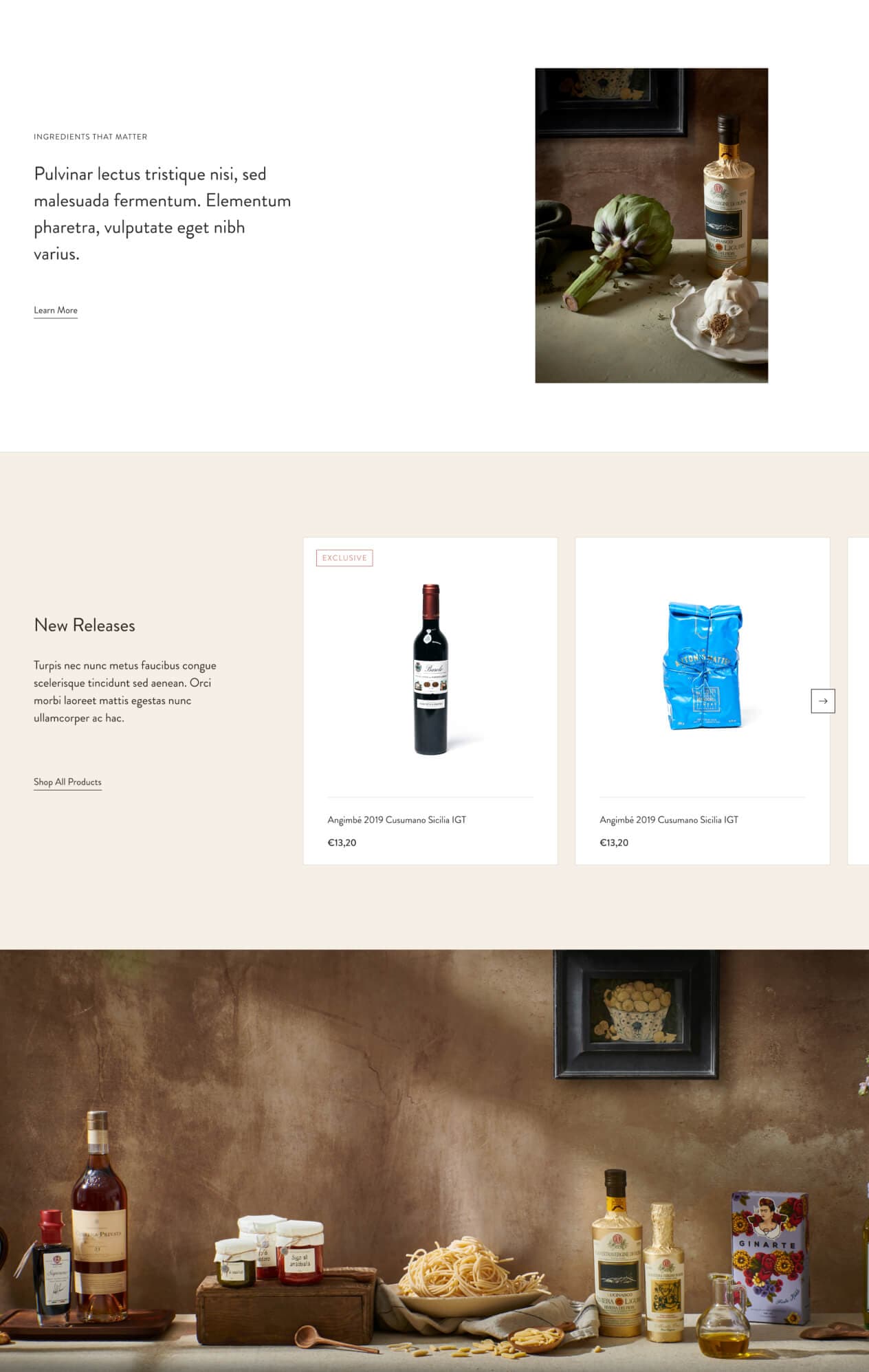 Let's Talk?
We'd love to find out more about your commercial and e-commerce needs. Contact us today to arrange a call.
Contact