Complete the look
Using the Search & Discovery app, you can choose specific products to display as complementary products in the product information section on your website's product pages.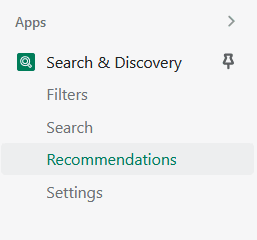 You can follow these steps to set up Complementary products:
From your Shopify admin, go to Apps > Search & Discovery.
Click View recommendations button ****in the Feature overview section.
Click Add recommendations button.
Select the main product > Add.
Select complementary products in the Add complementary products section.
Click Save*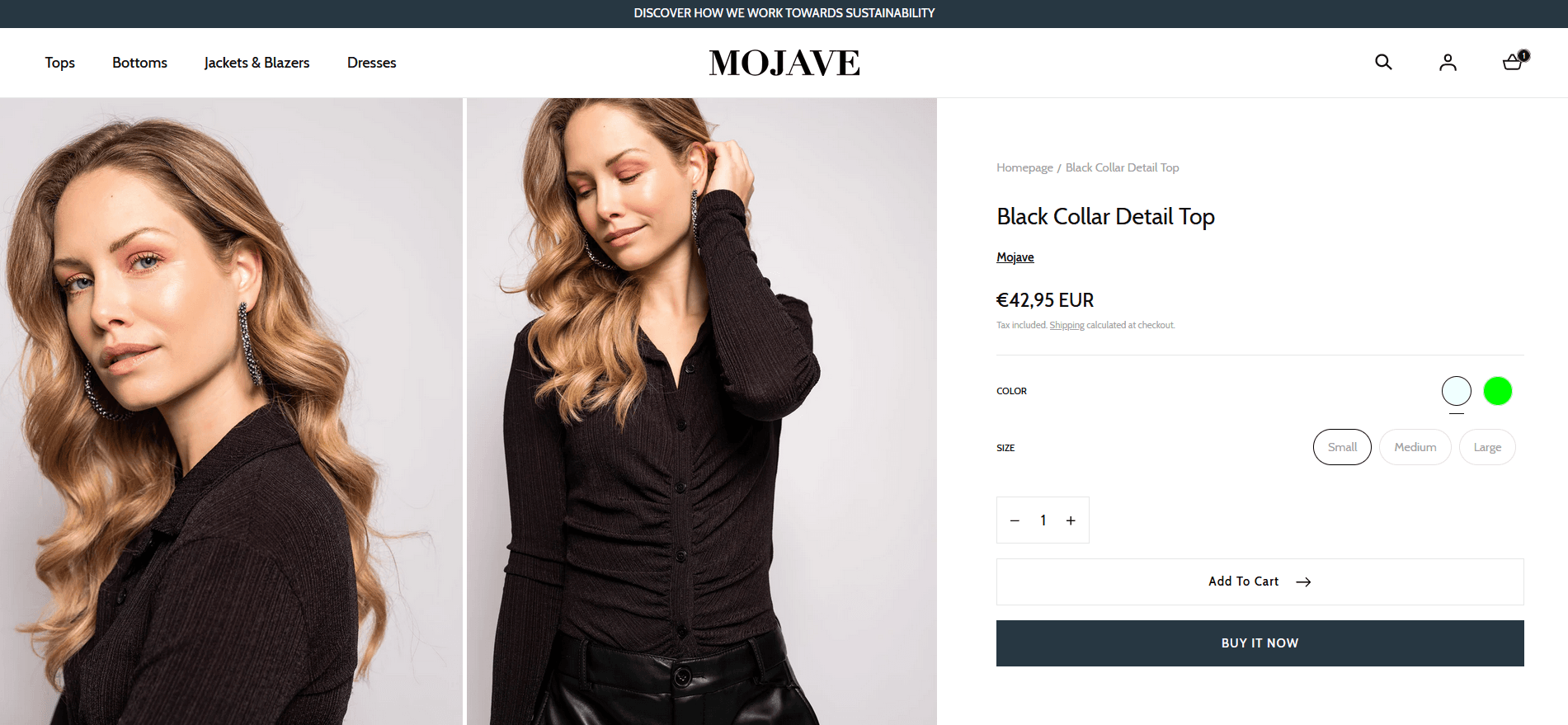 You can add Complete the look as a block in the main product section of the product template.
Go to your product template, click Add block > Related products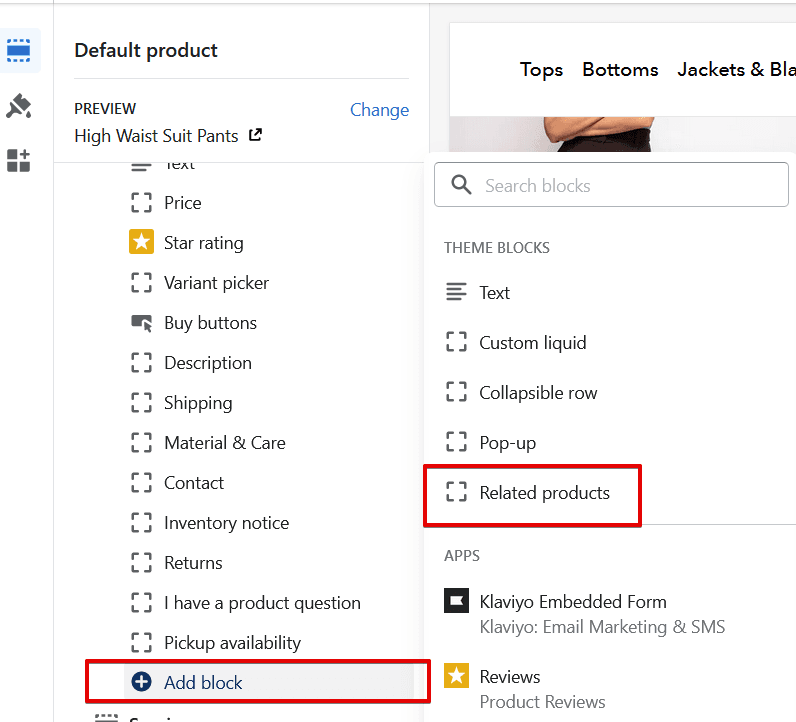 Rename Related products to Complete the look.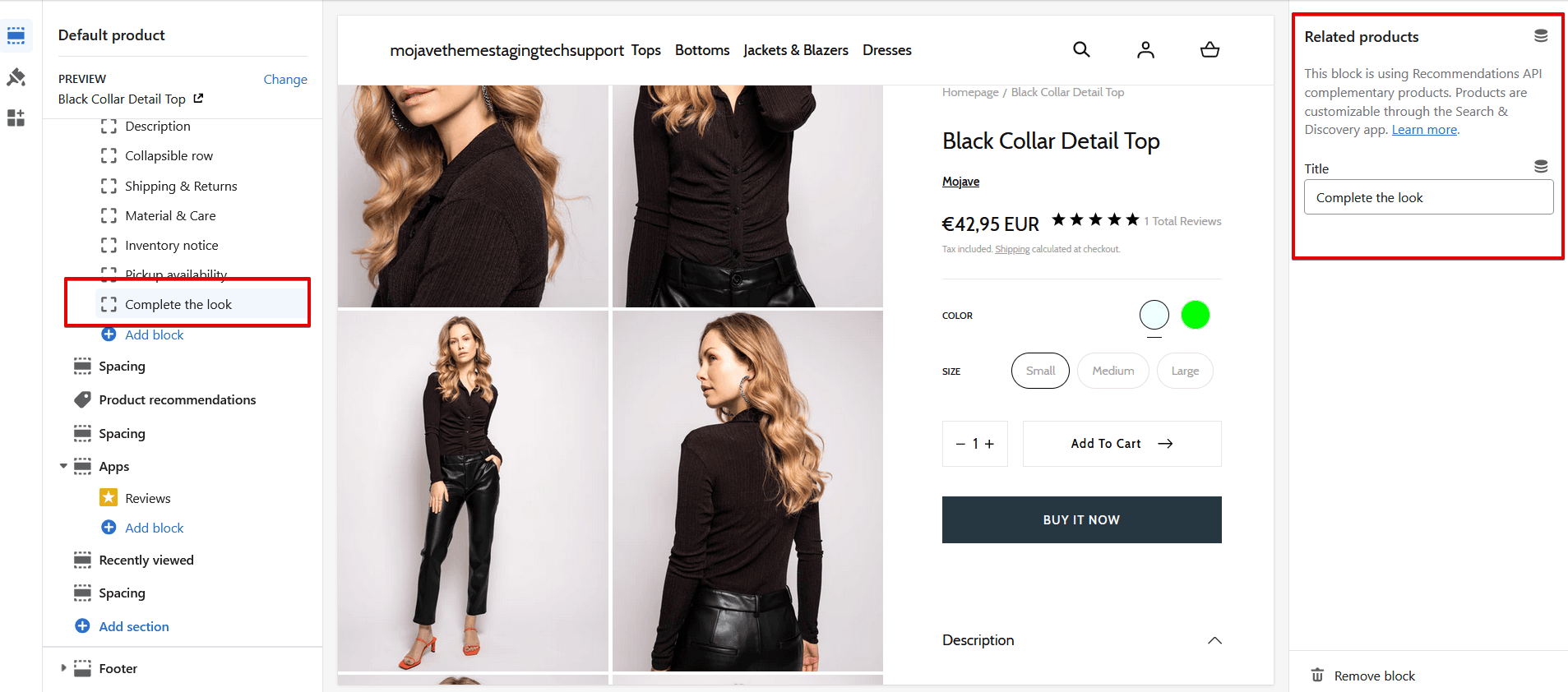 Click Save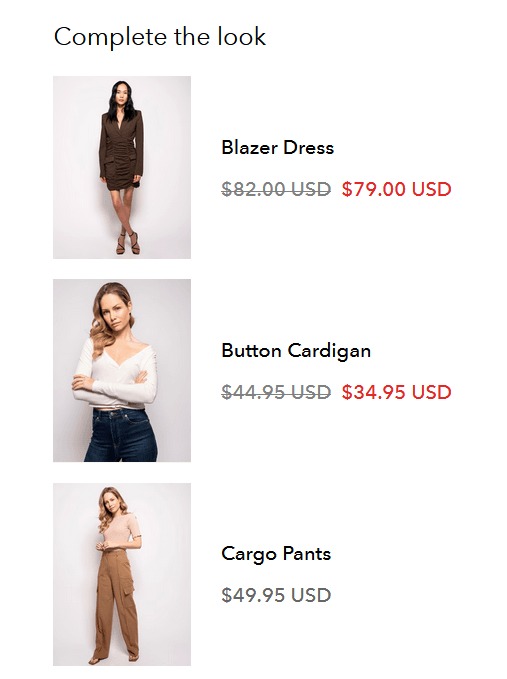 To add related products, you can either have auto-generated or click Browse to choose your own.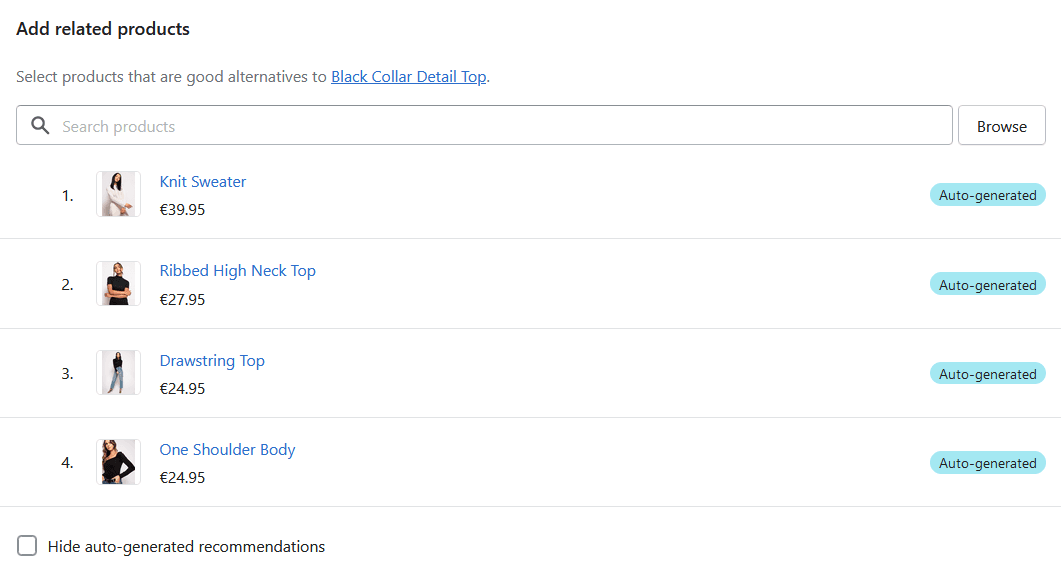 Click Add > Save.

Contact Us