Featured collection
The Featured collection section is designed to draw attention to a specific collection on your home page.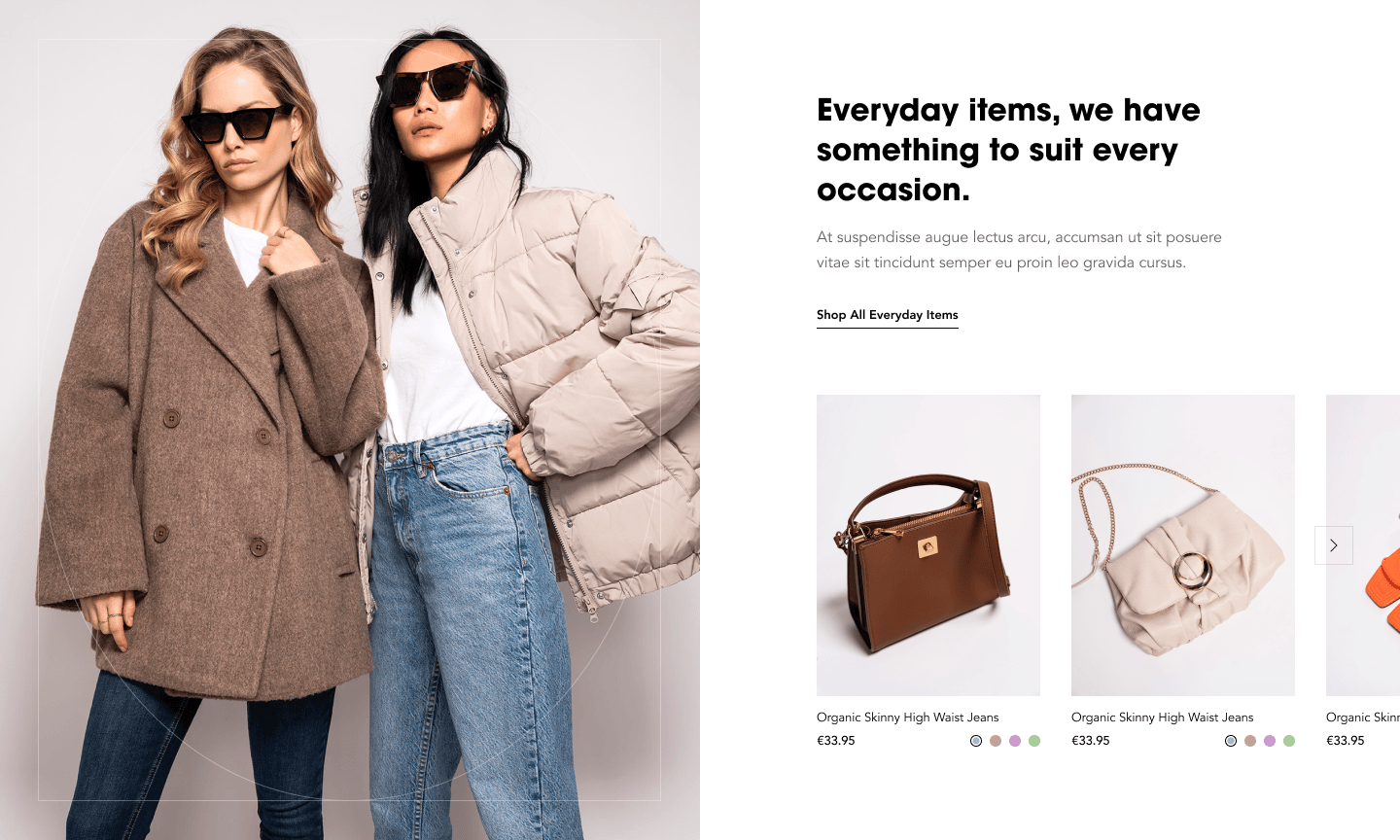 Customize Featured collection section settings
Click on the section to open its settings.
Flip media/content position
The columns can be flipped by activating this option.
Image
Upload an image on the available field for showcasing a collection.
Adding a heading and a subheading
Use the available heading and subheading fields to text to this section.
Linking a collection
Use the Link text & Link URL fields to add a clickable collection link. Use the collection field to highlight the products of a collection
Additional spacing options
You can edit spacing on desktop and spacing on mobile devices.
Contact Us