Products
The Product page is where you highlight the features and benefits of your individual products. Customize the product page template with the theme editor's blocks, theme settings, and additional sections.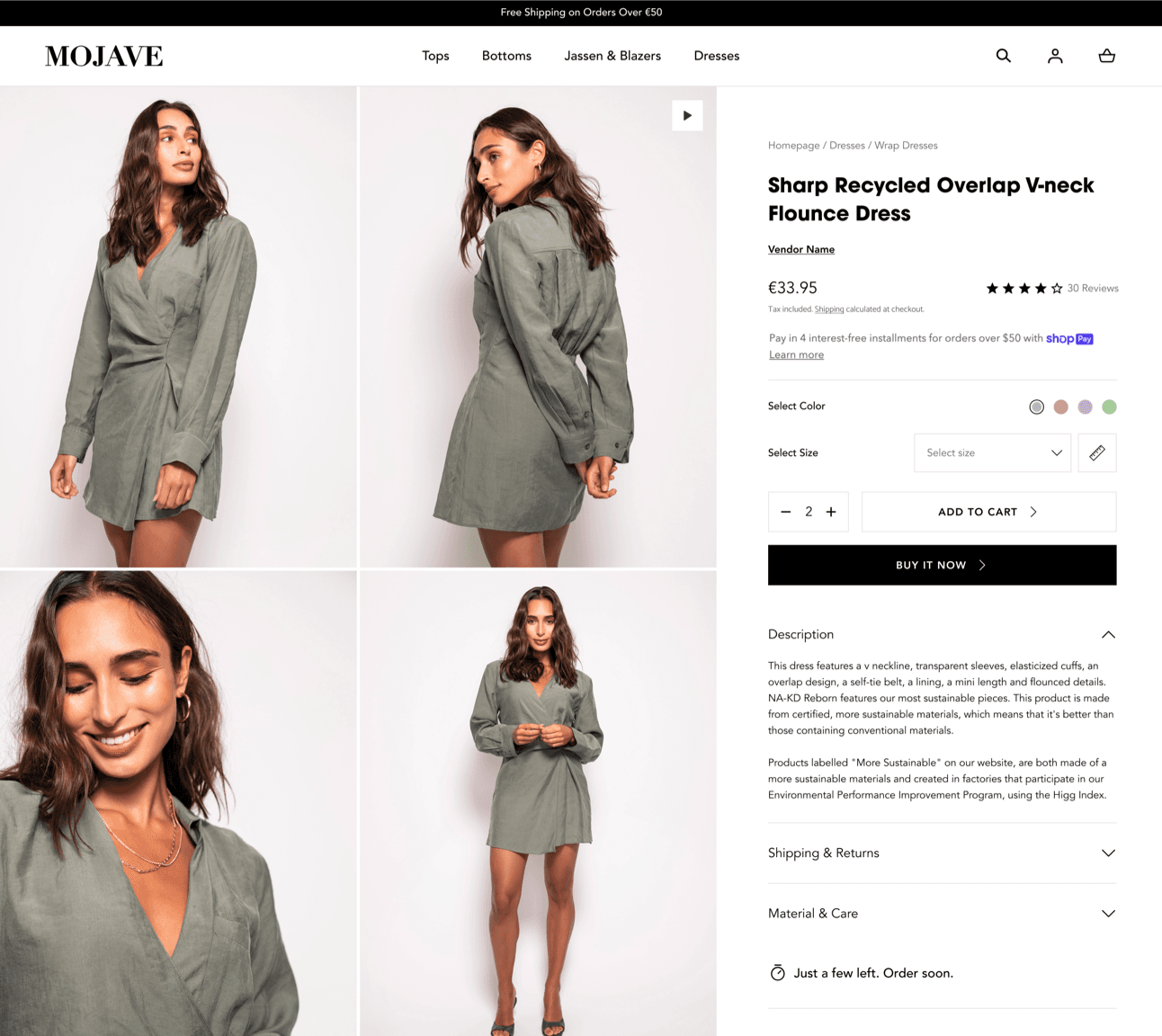 Access the product page features and settings
In the theme customizer (Customize), select Products, then Default product.
Customize template settings
In the left sidebar, click Product page to open general settings for the template.
Customize product template page blocks
Click the toggle beside the Product page to reveal the blocks. Use these blocks to customize the layout and features for the product page.
From your Shopify admin, go to Online Store > Themes.
Find the theme that you want to edit, and then click Customize.
Select a template from the drop-down menu.
Click + Add section, and either select a new section from the list or use the Search bar to search for a specific term.
Click on the new section to edit the blocks within the section.
Optional: Click and drag the ⋮⋮ icon next to a section to rearrange the sections on your page.
Click Save.
Change the variant picker style
To change the variant picker style, click on the Variant picker block on the product page template.
Edit the settings on the right sidebar:
Adding a size guide
To add a size guide to your product page variant picker use the Size guide page settings
Add a pop-up or collapsible block
Add the available blocks to your product page section from the blocks sidebar.
Contact Us