Navigation Image
The navigation image is a great way to gain the visual attention of your store visitors. Every main navigation item can be set up to get showcased with an image of choice.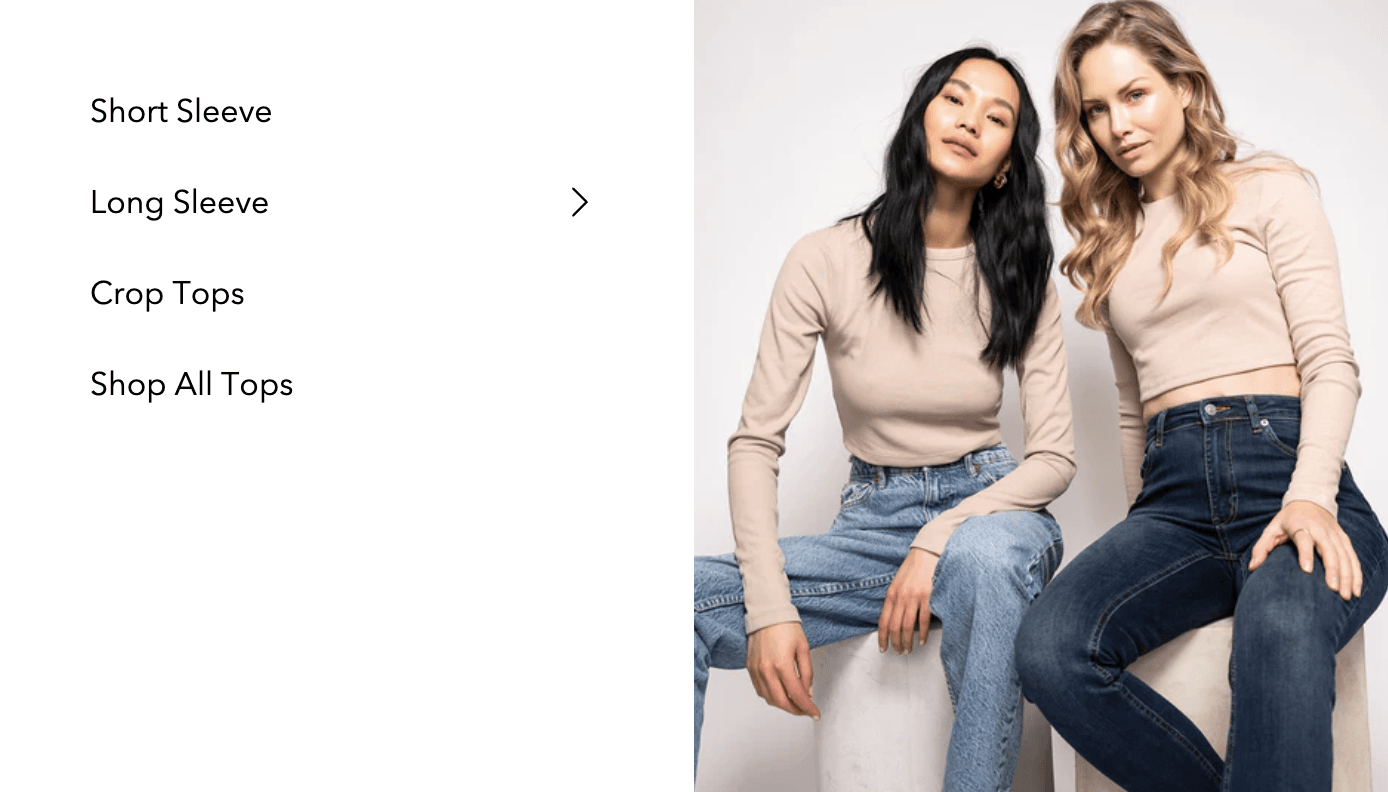 To activate the navigation menu, you need to set up your regular navigation first.
Click here for more information on setting up your Online Store navigation.
---
Adding a Navigation Image
Navigate to your Online Store Customizer
On the left sidebar of your Customizer, Navigate to the Header section
Click on "Add Link featured Image"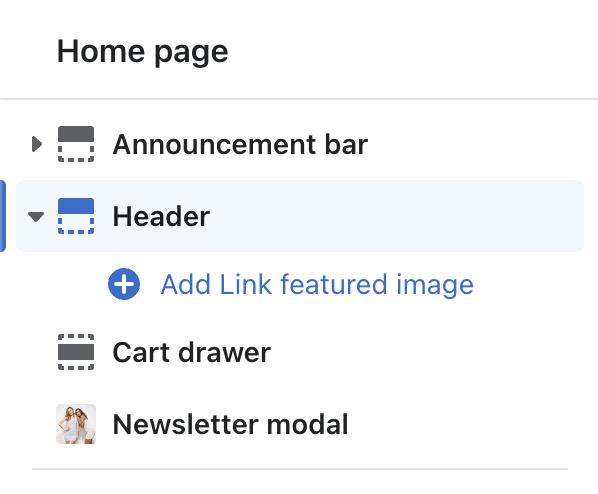 On your right sidebar enter the Navigation Handle
Upload your custom image
⚠️ Note: The Title must much your navigation title to link the image to the right item.
Contact Us