Featured articles
The Featured articles section allows you to display images and text from your posts.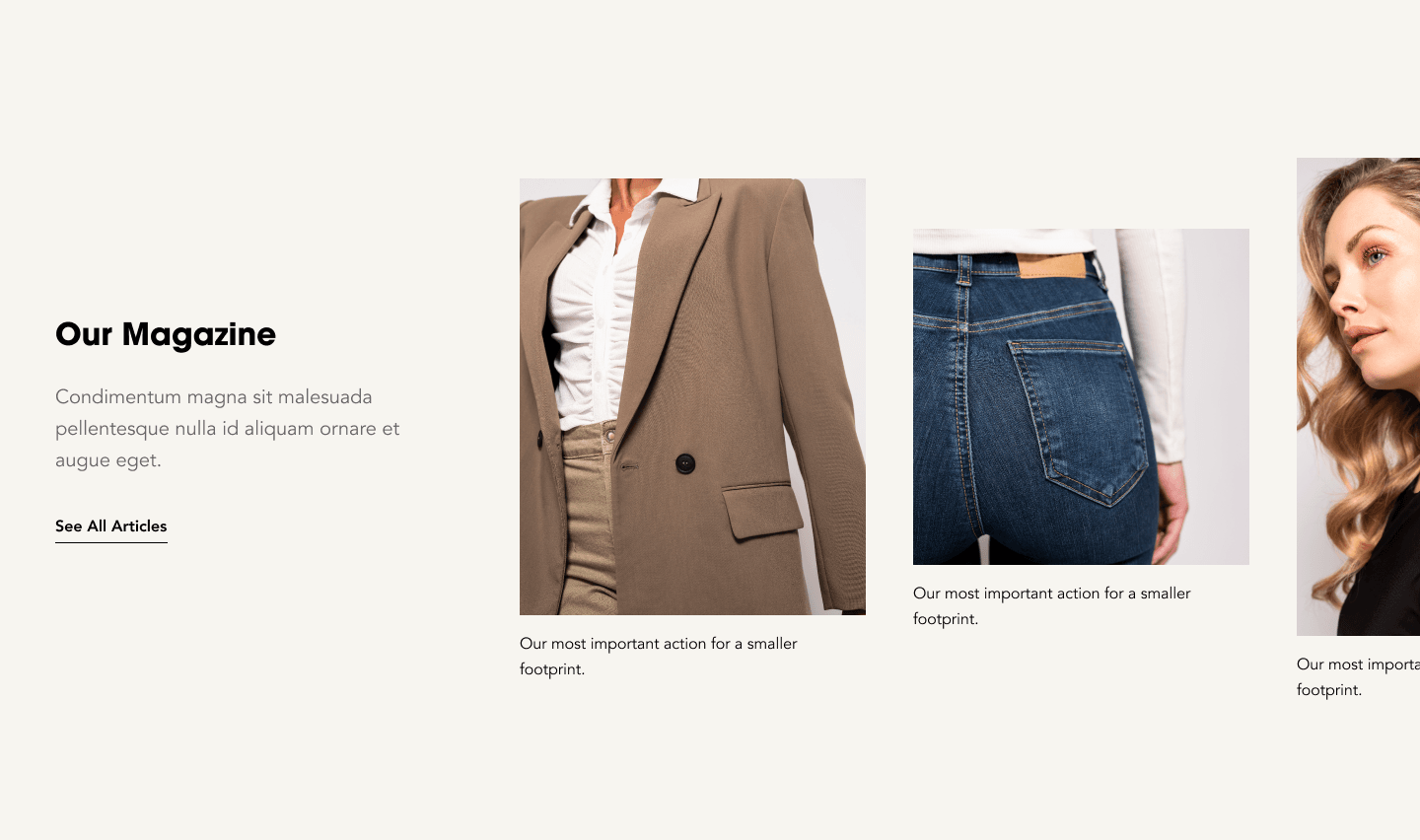 Important configuration options
You have two options to configure this section. The first is to link a blog to fetch the most recent articles automatically, and the other option is to use chosen blog posts by clicking on the "Add Article" option on the left sidebar.
General text options
Add a heading, subheading, or optional link to a specific page, blog, article, collection, or product.
Articles count settings
You can edit the number of articles to display from the blog by adjusting this option.
Additional spacing options
You can edit spacing on desktop and spacing on mobile devices.
Contact Us